ReplicaGunsSwords.com
131 Greenbriar Dr.
West Monroe La.
71291
Fax: 318-397-7828
Toll Free Phone:
866 809-GUNS (4867)
8 AM to 5 PM Central
Monday Through Friday

Email Us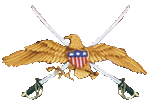 Replica Guns Swords :: Medieval Weapons

Medieval Replica Weapons, dark ages weaponry that includes Replica Medieval Swords including Roman, Battle axes, Cutlasses, Daggers and knifes. We have Medieval Helmets including Roman helmets, Replica Cannons, Cross bows, Maces, desk top Catapults and Guillotines, Shields, Suites of Armor, Medieval figurine displays, Samurai Swords and plenty of Medieval Collectibles. Many of our items are used as medieval stage and movie props, Museum displays and Medieval Collectors.

Enjoy your visit by clicking on a category below to the right of the picture.