ReplicaGunsSwords.com
131 Greenbriar Dr.
West Monroe La.
71291
Fax: 318-397-7828
Toll Free Phone:
866 809-GUNS (4867)
8 AM to 5 PM Central
Monday Through Friday

Email Us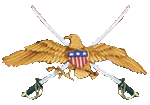 Replica Guns Swords :: Replica Guns

Welcome to our Replica Guns section. We take pride in bringing to you what we believe to be the widest variety, largest selection and highest quality of Replica guns for sale online. Collecting Replica guns has become more than just a hobby. It is actually a personal way of honoring our rich heritage in commemorating our historic weapons. Understandably we Americans have a love affair with our history and the weapons that were and are still so instrumental in our battles for freedom, independence, and continued self defense and yes even still for the procurement of food and clothing in many areas of our Country. Our Replica guns are used not only for gun collectors. Historic replica weapons are excellent gift ideas. Our Blank firing guns are widely used as movie, TV and stage props, reenactments and training scenarios for military, law enforcement and K9/dog and horse training and gun conditioning drills. We have blank firing, non firing and fake guns, western, old west, cowboy and civil war guns, modern guns, colonial and revolutionary war guns, pirate replica guns, WW II, WWI and other Military gun replicas. We have flintlock, muzzleloaders, muskets and lever action rifles and pistols, handguns, derringers and revolver replica guns. We have light weight resin guns for props, parades, display, reenactments, collectible guns for collectors and museum quality replica guns. We have single action, double action, semi automatic and fully automatic replica guns. We have firing reproduction percussion rifles and pistols that fire. Thanks for stopping by. Take a look and enjoy your visit. We think that www.ReplicaGunsSwords.com is the best place to buy replica guns online.

Click on the categories to the right of the gun rack collection that you would like to view.